ZOLL X Series Defibrillator 12-Lead (Recertified)
12 Lead, AED, Pacing, SpO2, NIBP, EtCO2, Wi-Fi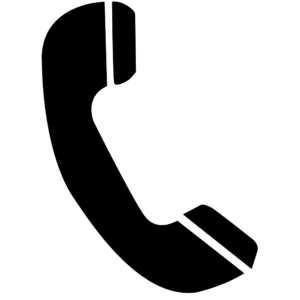 (866)-479-4782  Call For Our Best Price!
MPN: FMP-41
What's Included
Refurbished ZOLL X Series Defibrillator
1 Year Warranty
Device Battery
Adult Defibrillation Electrodes
ECG Trunk Cable
ECG Precordial Leads
5 Pairs of ECG Electrodes
Therapy Cable
SpO2 Sensor
NIBP Cuff/Hose
Defibrillator Chart Paper
Carry Case
Free Shipping
Product Description
The ZOLL X Series cardiac monitor is a compact, lightweight defibrillator that is effective for both EMS and hospital personnel. If you're a first responder looking for a cardiac monitor that can adapt to any situation, the ZOLL X Series is the defibrillator for you. During a sudden cardiac arrest event, CPR and a quality defibrillator can mean the difference between life and death – and the ZOLL Series X is designed specifically with EMS personnel in mind. Top-of-the-line cardiac monitor/defibrillator capabilities and unparalleled portability are coupled with real-time data to help you make decisions faster and more intelligently. Monitor your patient's heart as you perform CPR with the X Series, which also displays patient blood flow and other vitals. With a lightweight construction, long battery life, and tough exterior, the ZOLL X Series is a perfect tool for both EMS and hospital settings. Get yours today and be prepared to save a life at a moment's notice.
Product Features
Compact – The ZOLL X Series weighs in at just 11.7 lbs so it's highly portable and able to be transported wherever it's needed.
SurePower System – The unit's Lithium-ion SurePower II battery delivers 6 hours of continuous run time.
Total Vision – The ZOLL X has a configurable 6.5″ display, showing you up to four waveforms simultaneously. It also lets you see all 12 ECG leads, or a static and dynamic 12-lead "split screen" view.
See-Thru CPR Technology – This feature filters out compression activity from the ECG signals for continuous CPR and less pre-shock pauses.
Real CPR Help – Guides compressions to the optimal guideline-compliant depth and rate of compression.
CPR Dashboard – This device includes a real-time window displaying some of the key metrics (like compression depth, rate, etc.) that gives users and teams a live look at the quality of the CPR being given.
Military-Grade Durability – Driven by requirements from air transports and field military operations, the ZOLL X is IP55 rated and thoroughly drop-tested.
Neonate Capabilities – The ZOLL X Series is the only cardiac monitor/defibrillator able to monitor neonatal patients.
Intelligent Detection – At 94% sensitivity of detection of early STEMI, the 12-lead algorithm is unmatched by other popular monitors.
Advanced Charting – The ZOLL X utilizes electronic charting, the built-in memory captures the complete patient record – 24 hours of event (ECG and vital signs) or trend data, and up to 1,000 time-stamped events.
Additional Features – Capnography, pulse oximetry, three invasive pressures, two temperatures channels, non-invasive blood pressure, 12-lead capabilities.
Trusted and Time-Tested – ZOLL has been one of the most reputable manufacturers in the defibrillator industry for decades. These devices are trusted by emergency services all over the United States.
Why Shop Recertified Defibrillators?
Budget-Friendly – Refurbished defibrillators are often half the price of a new unit yet perform all the same lifesaving functions.
Thorough Inspections – Every single device goes through an 18-step recertification process by One Beat's team of bio-medical device experts. Devices are then tested repeatedly before being approved for sale.
Confidence – We back every recertified defibrillator we sell with a 2-year warranty.
Brand New Accessories – Each device arrives patient-ready with brand new device accessories.
Go Green – Buying a recertified cardiac monitor is more environmentally conscious than purchasing a brand new one.
Key Specifications
ConditionRecertified
Warranty1 Year
Configuration12 Lead, AED, Pacing, SpO2, NIBP, EtCO2, Wi-Fi
Dimensions8.9" x 10.4" x 7.9"
Weight11.7 lbs
Manuals & Guides